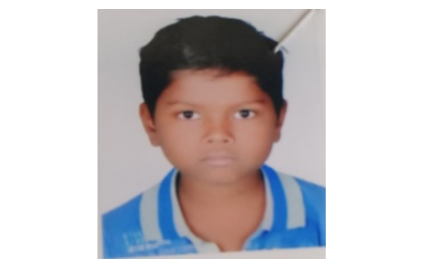 15 Feb

Mr. Rabi Kishan Thakur : ACUTE LEUKEMIA TREATMENT

Mr. Rabi Kishan Thakur (Male) resident of Sanhaitha, Siraha-19, Nepal is just 10 years old. Ideally, he should be going to school in his grade five and prepare for his examinations to jump to grade six, but he is unlucky. Instead of going to his school he visits hospital with his parents Mr. Ram Bali Thakur and Mrs. Nirmala Devi. He was unlucky to develop ALL-B Cell an aggressive (fast-growing) type of leukemia (blood cancer) in which too many B-cell lymphoblasts (immature white blood cells) are found in the bone marrow and blood.

In Mangsir 2073 as per Nepalese calendar Mr. Ram bali Thakur started treatment of Rabi Kishan in Kanti children's hospital. Mr. Ram Bali Thakur and Mrs. Nirmala Devi Thakur were emotionally melted as they knew that Rabi Kishan had Developed such a life-threatening form of ALL-B cell cancer. Mr. Ram Bali thakur did not had financing options to help his son do proper medication and was in traumatic situation. Being a poor father, he could not afford expensive medicines. He spent his entire saving, had to lend money from relatives and friends, but still was in need of financial aid so that his son Rabi could be cured and finish his school and become a normal Nepalese citizen like other kids.

Mr. Ram and Nirmala devi prayed to their god to help Ram with his medication. The expensive medication was out of their financial strength. Kanti Children's hospital informed them about Ramesh Gupta Memorial trust (RGMT) and the help they could get from RGMT for their son Mr. Rabi Kishan. After they contacted RGMT, now Rabi Kishan is under financial and emotional support of RGMT to cure his life-threatening Cancer.

Like Rabi, RGMT is helping Children of low-income family, who cannot afford medication of cancer. RGMT will not only help financially, but also emotionally to the family members and patient to become stronger towards various kind of cancer.

What is cancer and its cause?

Cancer is a medical condition, where cell in human body lose control on how it grows, how it interacts with other cells and how long it lives. It is unwanted medical condition and serious form of medical illness that threatens human life. As cancer cells grow, they can make a person weaker, harm organs and bones, and make it hard for the body to fight off other illnesses.

What actually causes cancer is still subject of research, but there exist many theories. Researchers from the Johns Hopkins University School of Medicine, the Johns Hopkins Bloomberg School of Public Health, and the Johns Hopkins Kimmel Cancer Center in the US concluded that cancer can be caused by combination of family history, environmental factors and just pure bad luck.

In Nepal also there are few medical institutions to provide facility of cancer treatment, but the medication status is not as strong as in comparison to first world countries or other developing nations. For Nepalese population developing a cancer is bad luck for individuals and family as a whole. Even if in early phase, it has proven to be the worst bad luck in terms of medical, emotional and financial status. As cancer treatment in either stage will be costly and lack of proper health insurance awareness will keep patient and relatives in traumatic condition. The pressure on spending, emotional support, and uncertainty of curing the cancer will demoralize the entire family.

In Nepal till August 2018 total of 5260 cases (new and old) has been checked by Population Based Cancer Registry (PBCR) from various source, where 2612 cases have been found to be new cases.