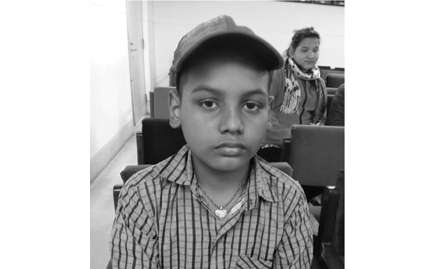 30 Jan

Mr. Brij Kishor Shah Blood cancer treatment

Mr. Brij Kishor Shah is an 11 year boy from Bodhimai, Rautahat, Nepal. His parents are farmers. Brij has Blood cancer; he was already in Kathmandu when he was diagnosed with cancer. His treatment started in April 2018 and it is a 3.2 years treatment plan in Kanti Children Hospital.

Brij was in his 5th grade and was sent to Kathmandu to study by his parents. He was living with his relatives. He was a normal, seemingly healthy young boy performing well in his studies and he represented a new hope for a better future to his family. Upon hearing the tragic news, his parents immediately started looking for loans, but they could not gather the required sum.

Upon seeking help, we reached out the Brij's father. Now, we take care of all his treatment expenditure. Brij is showing positive results to his treatment and hope has returned to the Shah family.

His Doctor says he will need 5 Cycles of Chemo Therapy.